In the fast-paced world of business, corporate events play a crucial role in fostering connections, sharing knowledge, and driving growth. Whether it's a conference, seminar, workshop, or team-building retreat, the choice of venue can significantly impact the success of the event. This is where ConferenceVenue steps in, offering a comprehensive solution to elevate your corporate gatherings into unforgettable experiences.
Experience unparalleled luxury and heartfelt service at our award-winning resorts in Agra, Jaipur, Udaipur, and New Chandigarh. We take great pride in ensuring your corporate event is planned with genuine care and meticulous efficiency. Furthermore, we are delighted in offering exclusive benefits to our partners.
For every 10 rooms booked, receive one complimentary night and a room upgrade.
Our special offer extends beyond just accommodation and includes:
● 25% savings on spa and audio visual equipment charges
● 20% savings on airport transfers
● A traditional welcome for the group
● 2 servings of tea, coffee and cookies at the conference venue
● Complimentary folk or cultural dance on a gala dinner evening if selected
Participating resorts:
The Oberoi Amarvilas, Agra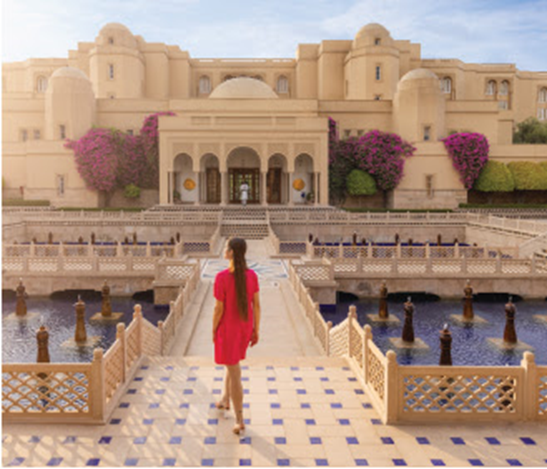 The Oberoi Rajvilas, Jaipur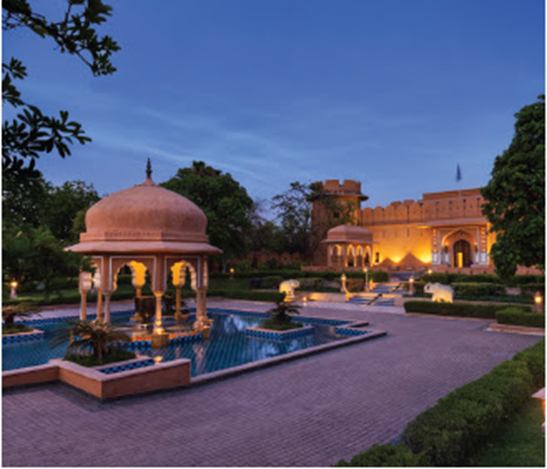 The Oberoi Udaivilas, Udaipur
The Oberoi Sukhvilas Spa Resort, New Chandigarh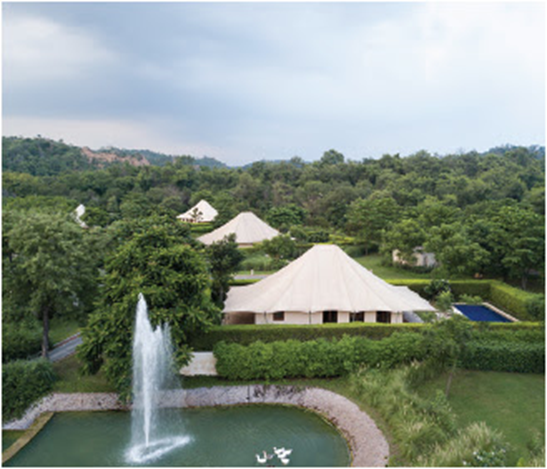 This offer is valid on all new bookings for corporate events with stays up to 30th September, 2023
For enquiry and reservations, please contact your account manager or write to us on mukesh@conferencevenue.in
Terms and conditions
This offer is applicable for new bookings only. | The offer is applicable on bookings of 10 rooms and above for all mentioned hotels, per event.| Reservations are subject to the availability of rooms at the time of booking. | Blackout dates may apply. Please check before making a reservation. | Products and services cannot be exchanged for cash. | The hotel reserves the right to withdraw some or all the benefits if the rate is below the approved rate grid. | The complimentary traditional welcome for group or any other service offered cannot be clubbed with another event, and the venue for these service would be at the hotel's discretion. | This offer is not applicable for social events. | The above offer is only valid at participating hotels.
The Power of the Perfect Venue
When it comes to corporate events, location is more than just a logistical consideration. It sets the tone for the entire event and contributes to the overall experience of attendees. A well-chosen venue can enhance engagement, spark creativity, and create lasting memories. ConferenceVenue understands this dynamic and offers a curated selection of venues that cater to diverse needs.
Enhancing Attendee Experience
An unforgettable corporate event isn't just about the physical space; it's about creating an immersive experience for attendees. ConferenceVenue partners with venues that offer cutting-edge technology, comfortable seating, and top-notch catering services. This attention to detail enhances the overall attendee experience, making them more engaged, receptive, and likely to remember the event long after it concludes.
Elevating Networking Opportunities
Corporate events provide a platform for networking and building valuable connections. ConferenceVenue understands this and selects venues that facilitate interaction and collaboration. Whether it's through well-designed breakout areas, cozy lounges, or networking-friendly layouts, these venues encourage attendees to connect, share ideas, and build relationships that can lead to future collaborations.
A Sustainable Approach
In an era where environmental consciousness is paramount, ConferenceVenue takes a sustainable approach to venue selection. Many of their partner venues adhere to eco-friendly practices, ensuring that your event leaves a positive impact on both attendees and the planet.
Conclusion
When it comes to corporate events, the venue is the canvas upon which you paint your brand's story. ConferenceVenue recognizes this and strives to provide a platform that makes the process of finding the perfect venue effortless, personalized, and enriching. By partnering with top-tier venues and offering a range of services that enhance the overall experience, ConferenceVenue empowers event planners to create unforgettable corporate events that leave a lasting impression. So, the next time you're tasked with organizing a corporate gathering, let ConferenceVenue be your partner in crafting an event that transcends expectations.