India is emerging into global business and so business organizations always look out for the best hospitality domain servers. Earlier there were few spots available in India for organizing any International Exhibition & Convention business programs. Later, with an impact of empowering business various exhibition & convention center with international facilities have been introduced. In this blog, we are going to discuss about India's top 5 Exhibition and convention centres.
Bangalore International Exhibition Center has premier and bespoke facilities with excellent features and is well equipped with all kinds of modern technologies. BIEC is a one-stop destination for hosting exhibition events. The venue is known for its VIP facilities like meeting rooms, lounge, fully air-conditioned halls, well equipped with all modern facilities followed by indoor-outdoor meeting spaces for international exhibitors. Its lounge has space to accommodate around 500 people at a time.
All these modern facilities are making it a one-stop destination for world-class services. And all the following amenities work as the jewel in the crown.
HITEX, Hyderabad


HITEX is an ideal location for conducting trade fair exhibitions and corporate meetings in Hyderabad, India. The kind of indoor and outdoor meeting and conference facilities it offers makes it the perfect destination for international exhibitors. Since 2003, it has been known for conducting various world-class national and international events. HITEX is spread across 53 acres and delivers the world's best corporate level exhibition events facilities. It has a proper venue for hosting indoor, outdoor and conference events.
HITEX is another best exhibition & conference centre in India. It offers few of the distinct facilities for various indoor, outdoor and exhibition events. It outdoor venue spread across 52,000 sq. mts open ground with 30,000 sq. mts of the paved area. It has conference venue hall with a 1500 PAX roundtable seating capacity and 1200 roundtable theatre seating capacity.
NCPA, Mumbai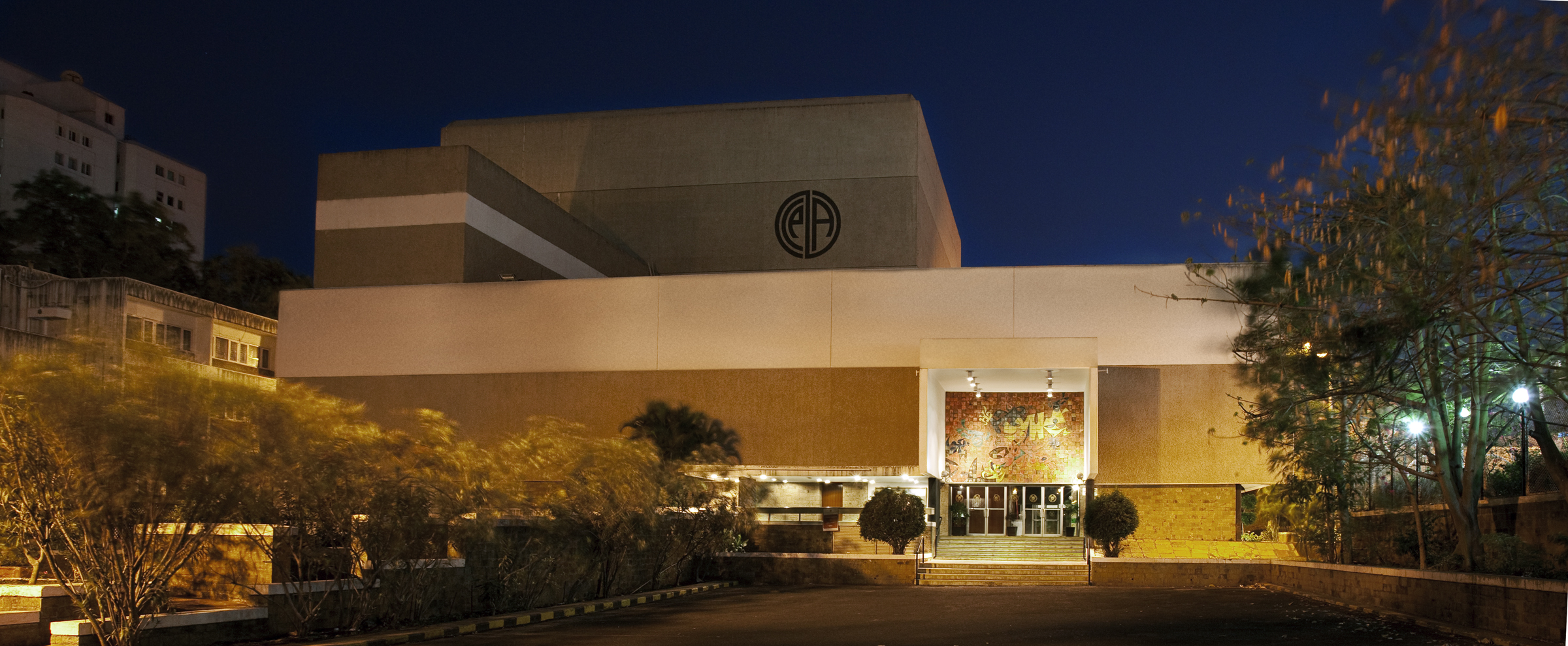 National Center for Performing Arts is one of the historic art centre inaugurated in 1969. Mumbai is known as India's premier cultural institute and so availability of convention centers here is good. NCPA is one of the phenomenal choices for hosting conferences and other business events. Various events like theatre, dance, art, exhibitions have been hosted here and all of them were super successful. Also, it's a perfect destination for product launch and exhibitions. Facilities offered by NCPA are extremely extraordinary and appreciable. The team at NCPA leaves no stone upturn when it comes to service. This is one of the exciting and best convention centre in India. Here are Top 10 Places Around Delhi for Weekend Trip
Radisson Blu Temple Bay, Mamallapuram, Chennai


The Radisson Blu Temple Bay spread across 44 lush, tropical acres and set against the Bay of Bengal ensures a relaxing, memorable stay for their customers. The place has 144 rooms and villas followed by separate space for hosting corporate events. There are 11 fully air-conditioned meeting rooms; wireless Internet, skilled catering and modern equipment make the Radisson Blu Mamallapuram resort the premier choice for corporate travellers. It is a most suitable place for hosting a small exhibition, product launch etc. You can choose this place without giving a second thought to it. Another Best Business Meeting Places in India.
So these are the top 5 Exhibition & Convention Centers India, where you can host your business meetings and conferences. All five are known for their own type of specialities. If you are looking for a place like these for organizing an annual business meeting then following are the perfect exotic locations.