Business Conferences in Andaman and Nicobar are a thing and they're pretty dang cool.
Top tier business cities have been the go-to place for multinational companies to host their conferences for decades. However, our more millennial counterparts in the world of business and start-ups, have begun to look at the world with a different perspective. The corporates are now witnessing a bewildering shift of meet-spots- from 72 story hotels to the beaches and night clubs.
If you are planning to host your next team-building experience/conference that doesn't really suck, try these hotels in the Andaman and Nicobar islands:
1. Fortune Resort, Bay Island

Overlooking the Bay of Bengal and an ancient lighthouse, Fortune Resort Bay Island is ranked among the top 5 hotels to stay in Port Blair. With 21 well equipped standard rooms and a conference hall with a capacity of over 100 people, Fortune Resort is an ideal location for small corporate events. To make things even more convenient, it is located at a distance of just 15 minutes from the Port Blair Airport.
2. Keys Select Hotel Aqua Green, Port Blair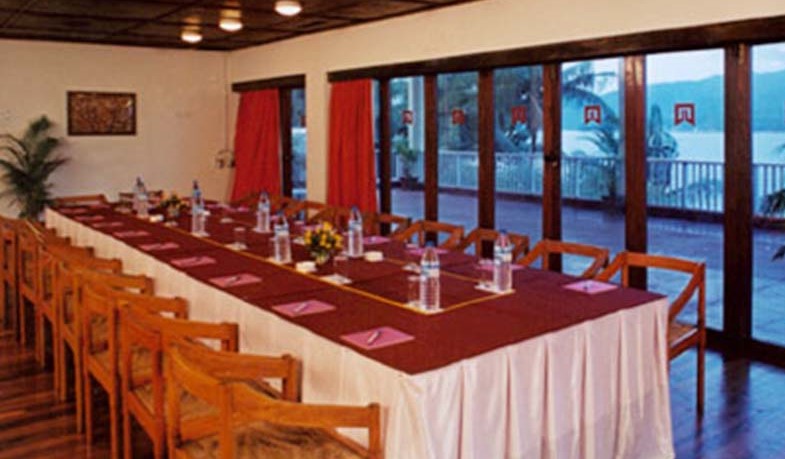 Primarily a business hotel, this hotel is ranked at the number 1 spot out of 68 hotels to live in Port Blair. The hotel has 48 well-equipped rooms, offering a variety of lux- Deluxe Rooms, Indulge Rooms, Studio Rooms, and Suites. They also have a fully functional business center and a 1980 sq. ft. conference room that can accommodate up to 200 guests.
3. Peerless Resort, Port Blair

Peerless Resort is the only resort in the Andaman Islands located on the Corbyn's Cove Beach. Away from the 'city' life, this hotel provides the perfect ambiance for a relaxed conference in a serene and secluded ambiance. The property has a variety of rooms to offer from 16 standard rooms, 30 Deluxe Rooms, and 4 cottages. It also has 2 conference halls to offer- one small hall of 696 sq. ft. and the other 1696 sq. ft. This resort venue is perfect for business conferences in Andaman island
4. SeaShell Resort, Port Blair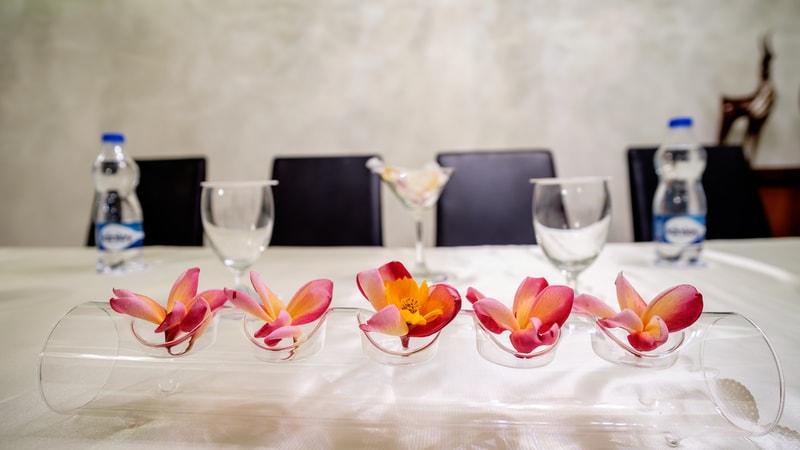 Located atop the Marine Hill, this resort offers stunning views of the Sea on one side, and the busy city on the other. They offer three types of rooms- The Standard, Executive and Deluxe Rooms. The hotel also offers two conference halls – The Utsav and The Moksha. The location is also ideal as it is centrally located from the bus station, cellular jail, and the harbor enquire about hosting your next conference at the Andaman and Nicobar Islands, please fill out our form here.
5. Sinclairs Bayview Resort, Port Blair,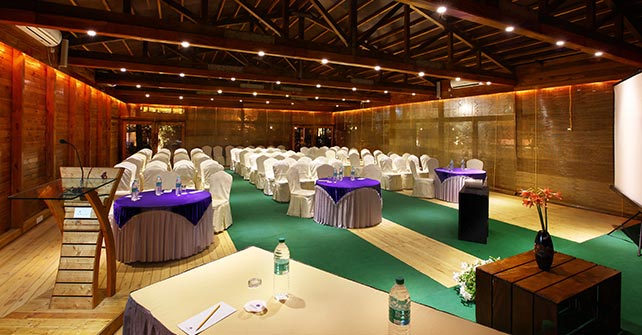 The Sinclair Bayview Hotel boasts of its best conference venue – The Wood House. With a massive space of 1,600 sq. feet, the Wood House opens out to a lavish garden, that overlooks the mighty Bay of Bengal. It offers 43 rooms and 3 suites, with most of its rooms facing the sea. All of its rooms are well equipped with Televisions, telephones, and any other facility you might expect from a five-star property.